Trivia Night Registration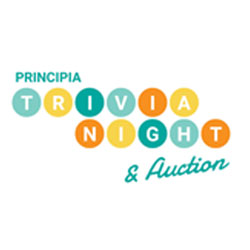 Trivia Night Registration
Join in the fun for Trivia Night on Saturday, March 2, 2019 in the Principia School Dining Room. Doors open at 6 p.m. Trivia begins at 7 p.m. Come collaborate with your table on a wide variety of trivia questions, win prizes and help raise funds for PPA and Principia's new Bible Center.
New This Year – Bring a dessert to share with other Trivia attendees at our dessert buffet between rounds. It's a great way to visit with friends old and new.
We encourage you to get creative with table themes. Or if you're not into that, just come as you are and bring a simple snack to share with your table.
New to Trivia Night or need a reminder? Click here for information all about the evening.
Please bring cash or check to purchase mulligans or participate in additional games at the event.
Trivia Night Tickets:
1. Early Bird Ticket Price $25 Per Person (through 2/24).
2. Tickets available for $30 per person on Marketplace and at the door (2/25-3/2).
3. Drink Tickets $5 per person. Enjoy an assortment of juices, spa waters and Starbucks decaf coffee (while supplies last).
If you have any questions, please be in contact with Sherri Ragan at sragan@theascendgroup.com.